Professional Learning & Development Seminars
The beginning of a new school year comes with lots of challenges. Cambridge has prepared great sessions to make sure

that

educational leaders and teachers,

users of our materials and exams,

are well-equipped

to

start

a unique learning journey with the best assessment experiences.
Based on your location and interest, choose the best session for you.
Click on

each session

to register. You will receive an email confirming your registration.
All events are free of charge, but registration is essential.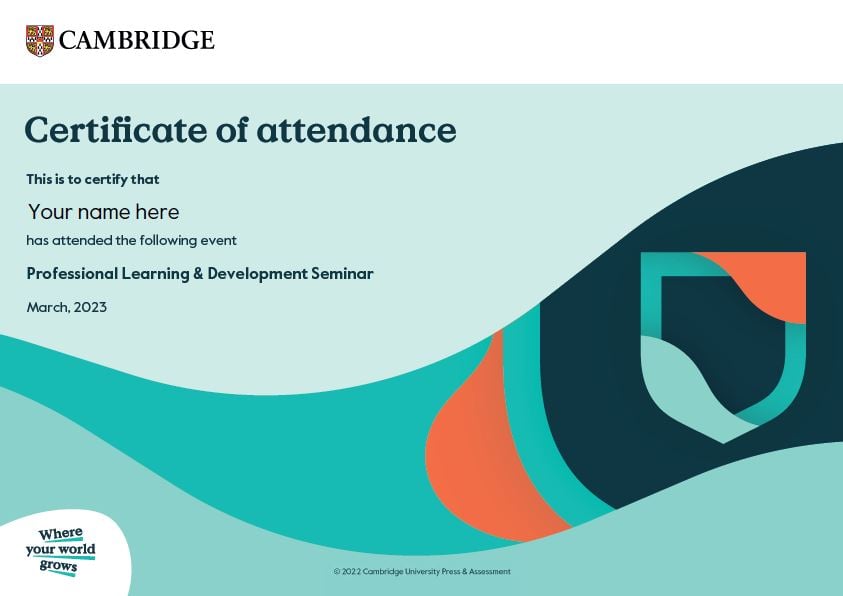 Certificates of attendance
You will receive a certificate of attendance per event.